BY: admin
Uncategorized
Comments: No Comments
What have Freud and Lacan to offer Speech Pathology?
By Michael Audas – Speech Pathologist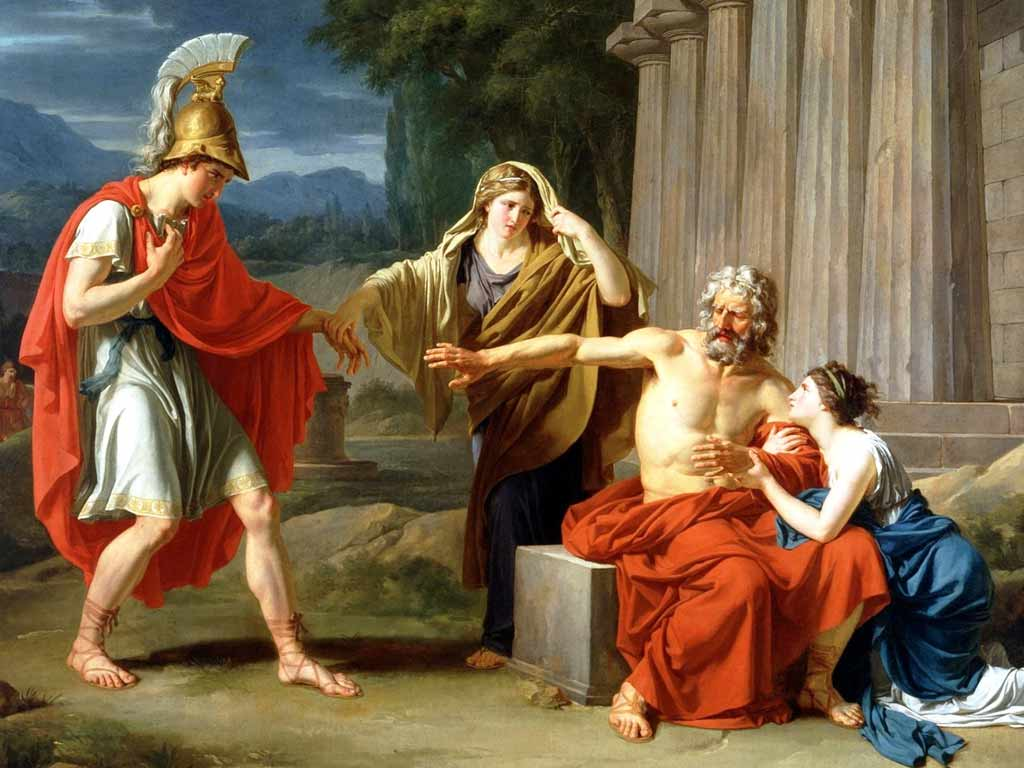 It is convenient, in terms of justifying therapeutic interventions, to posit a model of 'healthy speech' from which pathologies of speech, defined by phenotypical clusters of symptoms, can be distinguished.
To the contrary, I would argue that speech is itself fundamentally pathological, since it is a symptom emerging from our helplessness as infants—an affliction that is very nearly unique to humans. It is during the prolonged period wherein we are unable to fend for ourselves that first vocalisations, and then speech, emerge as a means of inducing others to see to our needs and wants.
While it is true that other animals make communicative noise (which in humans we call vocalisation), symbolisation is, as far as anyone has determined, the sole province of humanity. Symbols alone are sufficient to address the increasing complexity of the things we want—and the impossible grandiosity of the extent to which we want them.
Invoking and combining these symbols in order to construct a meaning—a phantasy—around our wretched circumstances is a habit inculcated in infancy and childhood, but it remains a lifelong vice. The child, vaguely comprehending his or her own powerlessness in a world of brimming with threats of all kinds, constructs a narrative about a mighty king and queen who protect their young princess or prince from the dragons, warlocks, and other assorted malevolent entities baying at the borders of the realm.
After the prince or princess makes their Oedipal ascent to the throne, and thereby becomes an adult, they inevitably not only discover that the crown weighs heavy, but also that regent is scarcely less helpless than infant in the grand scheme of things—a scheme which from high atop their castle seems to unfurl before them as a terrifying, limitless expanse.
Worse still, the princess or prince, upon assuming the title of king or queen, now realises that the phantasy of their youth is untenable. Where once they imagined their parents to be invincible and infallible scions, they now apprehend the truth: the former king and queen too were nought more than scared children. It is the moment of this realisation, and not the ascension to the throne itself, that truly constitutes a regicide patterned after Oedipus and Laius. Indeed, we may posit a double regicide, given that the realisation that that signifier of 'king' or 'queen' no more befits the current ruler than the former. According to Nietzsche's formulation, this might run something like 'der König ist todt! der König bleibt todt! Und wir haben ihn getödtet!' [1]
But it is in the nature of language that that which enters into the chain of signification may never escape its bonds. That is to say, something which is symbolised may never be divested of symbols (and I am here using 'signifiers'/'signification' and 'symbol'/'symbolisation' almost interchangeably) altogether, even a given symbol is substituted by the negation of that symbol: e.g., 'former queen/king.' No matter how far we follow the links of the chain, we only ever find more links (symbols).
And so, the twilight of one phantasy becomes the dawn of the another. The symbols of the previous phantasy will be rearranged, not only because this is, as we have just discovered, in the nature of language, but also because the promise language offers of construction of a new phantasy is far too tempting for any of us to resist.
The new phantasy will resemble the old one in many ways; most noticeably in that it will still locate a source of benevolent, protective power outside of oneself. But precisely where this is located may well be subjected to a displacement of level—from the individual (e.g., the parent/monarch) to the institutional (e.g., to the nation-state). Entities which seem to transcend the individual, temporal, and finite hold out the possibility of a more durable ground for a new phantasy which we take to secure our own place in the cosmos. Nevertheless, the traces of the former phantasy are still evident, not only in the overarching structure (or meta-narrative) of the phantasy, and the purposes which it serves, but also in the way in the impersonal entities conscripted into phantasy take on very personal or anthropomorphic qualities. It is hard for us to trust, for instance, that the state will really operate to protect us unless it cares for us in some way that resembles the love that drove the royal mother and father to keep us from harm.
We have discussed this childhood phantasy at some length now, but I hope that I have not left the reader with the impression that this is the only phantasy we have to contend with. On the contrary, this is but one phantasy—one that to a certain degree, and in its broad outlines, may be taken to be universal—but language at the very least permits, and may well obligate, a profusion of phantasies, both personal and collective.
The work of Sigmund Freud and Jacques Lacan—which, despite not being explicitly referenced up until this point, has undergirded everything expounded thus far—shatters any illusion we might have about a separation between mental life and language. The contents of the psyche are, quite necessarily if one thinks about it, not made up of things that exist in reality, but symbolic representations of things in reality which have already been filtered by perception (a process which itself is subject to psycholinguistic biases). And, like any attempt at representation—such as a map or a painting—our symbolic representations are unavoidably incomplete and inaccurate as regards that which they seek to capture.
The residue of 'stuff' we fail to symbolise in language leaves a trace, a marker of something lacking, in our attempts to make meaning. This is especially true of things which we have no way of directly perceiving (if anything like 'direct' perception is possible in the first place), such as the thoughts and feelings of others. We are motivated to attempt to discern how the people around us are thinking and feeling, but we must rely on our apprehension of the words those people use to attempt to convey said thoughts and feelings. But whatever words they choose will be ill-suited to the task, because they will be drawn from a lexicon that was collectively constructed to refer to shared experiences and referents (e.g., objects in our environment that we can all see), when what is being attempted to be shared is something internal, private, and emphatically not part of shared experience.
The impossibility of ever really knowing what is going on, at a subjective level, inside the psyche of another person is problematic for us as meaning-seeking/making, linguistic creatures: we fail to recognise the existential dread of our parents/rulers. Is it any surprise, then, that there was a movement towards a kind of solipsism in Psychology which went under the mantle of 'behaviourism'? As it turns out, an antidote to solipsism may be precisely what Freud and Lacan have offer both Psychology and Speech Pathology, as the latter likewise often elides the bidirectional implications that the mind and language/speech have for one another—positing communication and language, instead of behaviour, in the absence of minds.
In terms of how Speech Pathologists, approach their field, however, the abandonment of the illusion of speech that is non-pathological or non-symptomatic is a genuine gift that could be obtained through engagement with these thinkers. This is a gift not only because it happens to be true, but because it better allows us to understand that accessing speech and language is about more than re-/habilitating a functional capacity for our clients to receive and transmit information; rather, it is the principal means we have of coping with the trauma of our human existence. At the same time, it should temper our enthusiasm for language as an unambiguous good, given that language also permits of the phantasies which, when mistaken for the real, permit most of us to spend much of our time dreaming, even while awake.
[1:] The King is dead! The King remains dead! And we have killed him.